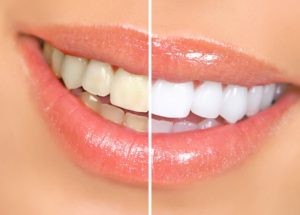 Do want whiter teeth? If so, you are not alone! A recent survey found that 80% of people surveyed want whiter pearly whites. When you have a sparkling smile, it increases your self-confidence and makes you appear youthful and full of life. These are some of the factors that have been a driving force to achieve whiter teeth since ancient times! Read on to learn about the history of teeth whitening and how you can achieve a dazzling smile now.
Ancient Beginnings
The ancient Egyptians have influenced modern times in areas such as inventions, math, sports, writing, and medicine. And you can add teeth whitening to the list, too! During this time, appearance was of utmost importance and Egyptians considered a bright smile to be a symbol of virility, wealth, and sensuous appeal.
To achieve white teeth, Egyptians created a paste using ground pumice stone, wine vinegar and ground oxen hooves. As a matter of fact, they even used urine to keep their smile bright! Old documents report this shocking revelation; their reasoning was that urine contains ammonia, a natural bleaching agent.
The Progression of Teeth Whitening
As the centuries passed, people explored several different ways to achieve a luminous smile. They were aiming for it to be better and faster! Here's how the practice evolved throughout history:
12th Century: During this time, pastes and powders were used. Physicians often suggested that people use various kinds, including sage and a salt rub.
17th Century: Unbelievably, people would visit their barber for dental needs. Their hair stylist would file teeth down to make them abrasive, then apply a powerful nitric acid to whiten them. While this technique was effective, it would severely damage enamel, ruining it permanently.
19th Century: At the beginning of this century, hydrogen peroxide and fluoride became an increasingly popular way to elevate the shades of teeth.
20th Century: This was a time when teeth whitening evolved a lot. In 1918, dentists found that using a combination of a heating lamp and hydrogen peroxide would accelerate the whitening process. By the 1960s, they discovered that allowing teeth to soak in peroxide overnight led to even brighter results.
Current times: By the 1980s, a type of whitening gel called opalescence carbamide peroxide was patented. It is still currently a widely used teeth whitening technique. Research and development have made teeth whitening more effective and long-lasting than ever. Now, you get brighter teeth in a one-hour dental visit!
How Can You Keep Your Smile Bright?
While professional teeth whitening is the best method to instantly give you a sparkling smile, there are some factors that can help you decrease the chances of a discolored smile, such as:
Being consistent in your oral hygiene routine
Limiting the number of dark beverages you consume (wine, coffee, etc.)
Drinking plenty of water during the day
Visiting your dentist every six months for your checkups and cleanings
Teeth whitening has come a long way since its early days—you now have more effective and long-lasting options than ever to brighten your smile!
About the Practice
LG Dental Centre is eager to help you keep your smile healthy and bright through the expertise of its team of dentists. They offer a full range of comprehensive dental services, including cosmetic treatments like professional teeth whitening. By providing customized care with the use of the latest treatments and procedures, they can assist you with any of your smile goals. To schedule an appointment, contact them through their website or call +1 416-224-8300.