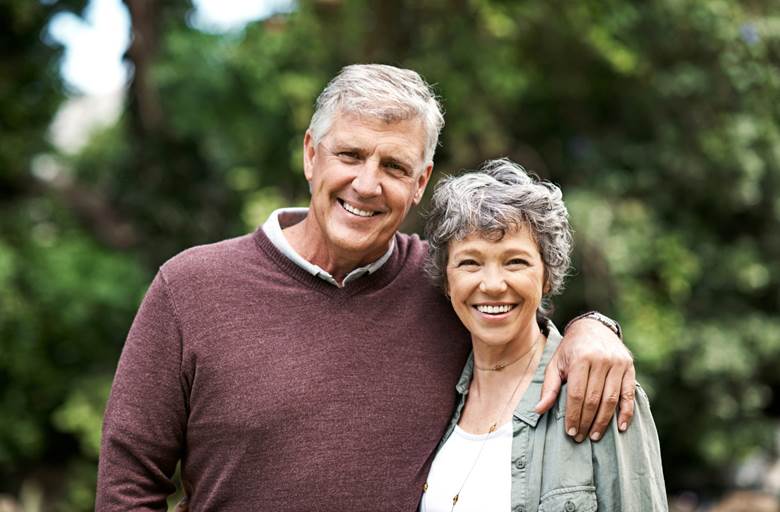 Are you tired of hiding your smile because of the gaps left by missing teeth? Are you frustrated with having to care for a denture? If so, then dental implants might be just the solution you're looking for. As a permanent tooth replacement solution, dental implants can bring back any number of missing teeth with prosthetics that look, feel, and function exactly like the genuine article. If you're interested in dental implants in Toronto, just call our team at LG Dental Centre to get started. Soon, you'll have a wide, toothy grin just like you used to!
Why Choose LG Dental Centre for Dental Implants?
Entire Dental Implant Treatment Completed In-House
Bone Grafting Offered to Ensure Successful Results
Flexible Dental Payment Options Available
What Are Dental Implants?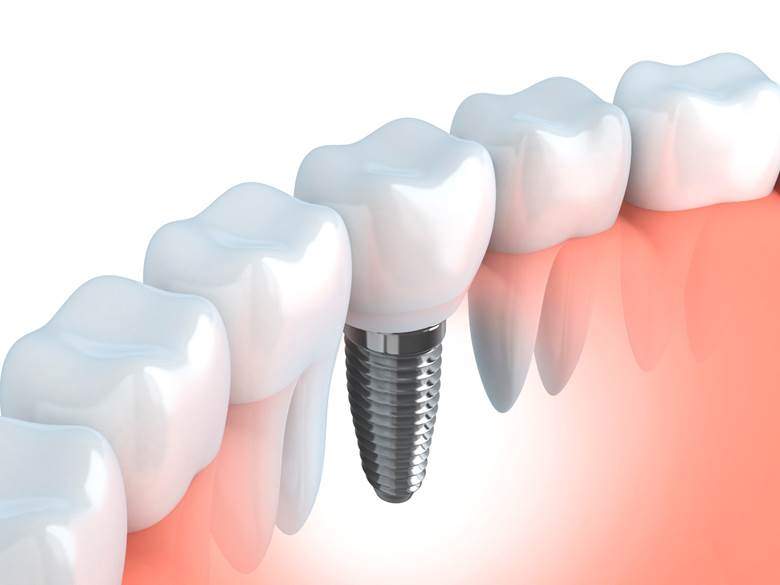 Dental implants themselves don't particularly look like real teeth, but that's because they replace the roots that are normally embedded in the jawbone. The implants are small titanium rods that are surgically positioned in the jaw where a natural tooth's roots used to be. Then, the jawbone actually grows around the implant in a process called osseointegration. This essentially results in a new tooth root, which can support a dental crown, bridge, or denture on top that remains securely in place for years or even decades to come.
The 4-Step Dental Implant Process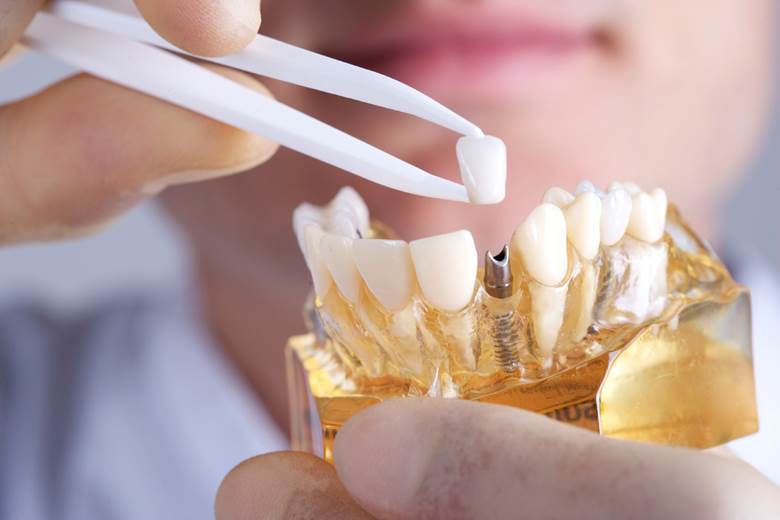 Unlike many general dental practices, we can perform every step of the dental implant process under one roof here at LG Dental Centre, allowing for more streamlined, convenient care. Most patients experience four basic phases of treatment:
Consultation – We'll take X-rays of your teeth and jaw to see whether dental implants are right for you.
Dental implant surgery – After numbing your mouth, we carefully position the implant posts into your jaw.
Osseointegration – Over the course of three to six months, your jawbone grows around the implants until they've essentially become part of you.
Restoration – When the implant is fully healed, we attach a tailor-made dental crown, bridge, or denture on top of it.
Benefits of Dental Implants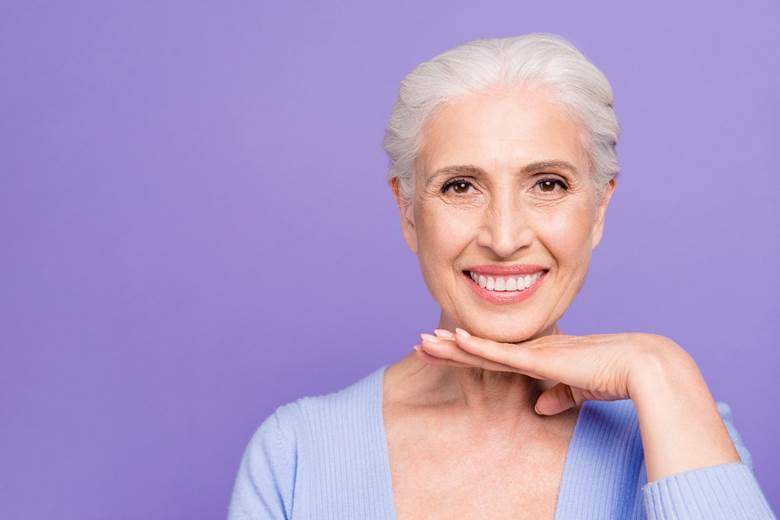 Because of their comprehensive nature, dental implants have many benefits over traditional tooth replacement options like bridges and dentures. For example, dental implants:
Always stay in place and never slip
Make speaking and eating far easier
Don't require you to remove them for cleaning
Can potentially last for many decades or even a lifetime
Look and feel completely natural
Prevent your jawbone from shrinking and prematurely aging your facial appearance
Renew your sense of self-confidence
Who Dental Implants Can Help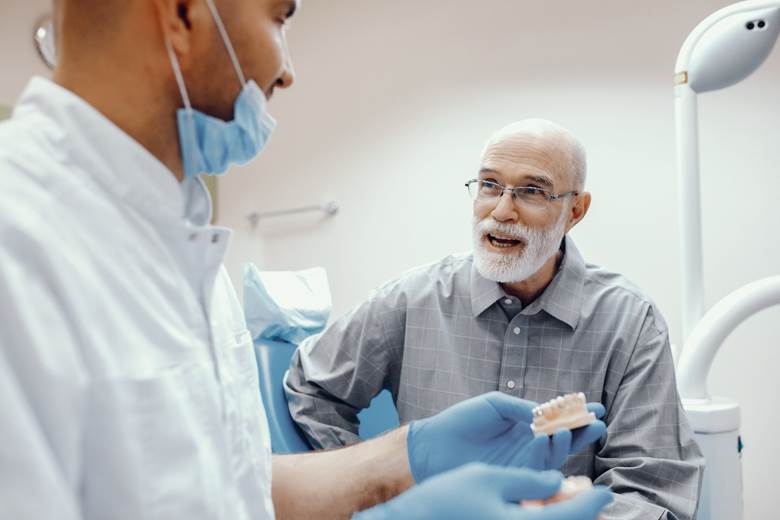 No matter how many teeth you've lost, dental implants can potentially be the solution you need. All that a patient needs is a generally healthy mouth and a strong jawbone that can support the implant posts (if that's not the case, we can strengthen it with bone grafting). As an incredibly versatile treatment, we can customize your dental implant treatment based on the number of teeth you wish to restore:
Missing One Tooth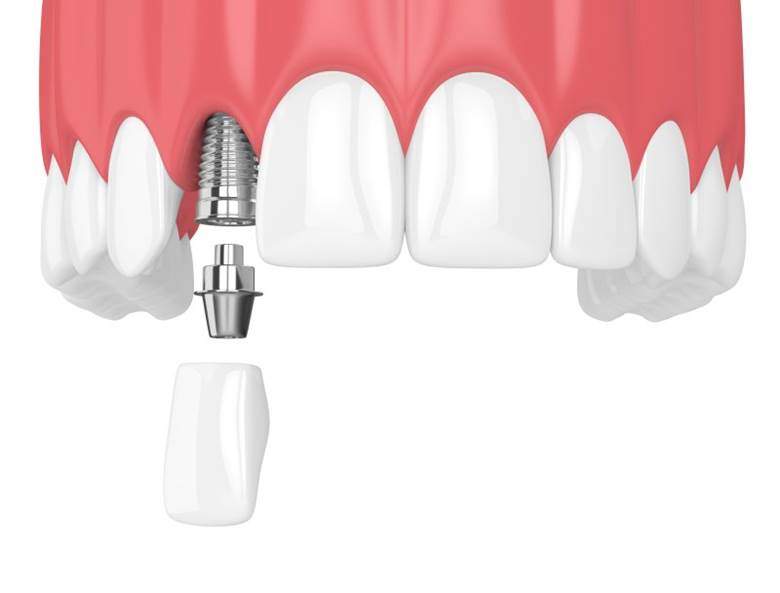 Replacing a single missing tooth with a dental implant is fairly straightforward. We vertically insert the titanium post within the empty space and top it with a personalized dental crown. Compared to a dental bridge, which requires that the two adjacent teeth are filed down, this approach is much less invasive.
Missing Multiple Teeth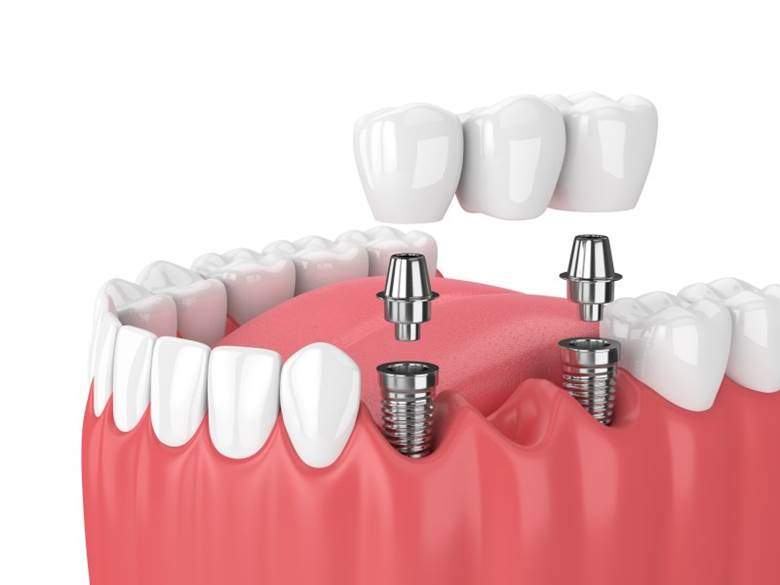 Instead of replacing each individual tooth with its own implant, a small number of posts can anchor a bridge (if the missing teeth are consecutive) or a partial denture (if they're located throughout an arch). This solution is not only more cost-effective, but it also creates more stability compared to traditional bridges and partials.
Missing All Teeth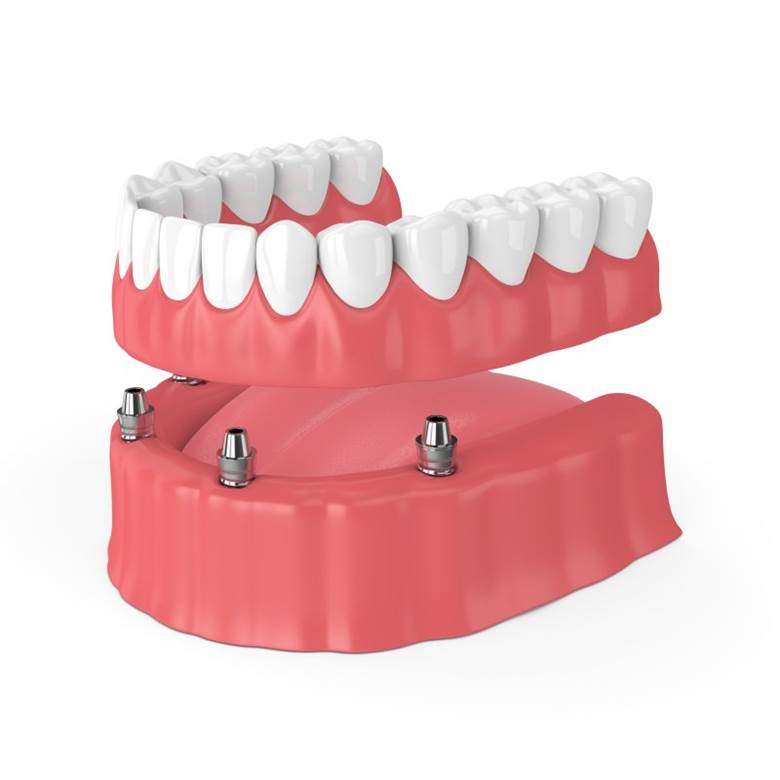 Even full-arch tooth loss can be undone with dental implants. By positioning just four to six implants at strategic points along the jaw, we can attach a full denture that sits in place much more securely than traditional dentures. Since implant dentures don't slip around, they let you eat your favorite foods as effortlessly as you did before tooth loss.
Understanding the Cost of Dental Implants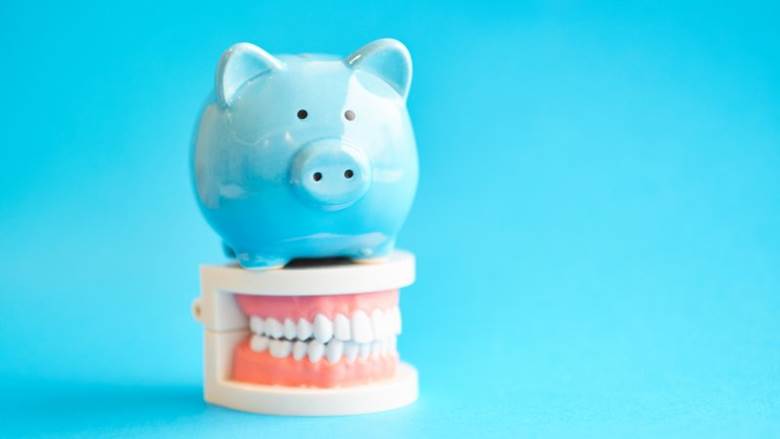 The cost of dental implant treatment depends on multiple factors, such as the number of teeth being replaced and your insurance coverage. Many dental insurance companies offer partial reimbursement for the procedure. Before we proceed with any treatment, we will go over several implant options, any fees involved, and a written quote so you will know exactly how much the dental implants will cost and not a cent more. You also should know that receiving dental implants is a one-time cost, whereas caring for dentures, and treating complications that come from missing teeth, can end up being even more expensive over time.