While we are not a 24-hour practice (please see our hours of operation), getting the necessary and correct dental care could save your smile and alleviate serious dental pain. At LG Dental Centre we do all we can to provide emergency dental care you need on the very same day you call us. If you are suffering from dental pain, damage, or any sort of concerning symptom, please call our office to book a dental emergency appointment. We will make every effort to see you as quickly as possible – 416-224-8300.
Why Choose LG Dental Centre for Emergency Dental Care?
#1 Evening Hours on Tuesdays & Thursdays
#2 Same-Day Appointments Often Available
#3 Team of Experienced Dentists Dedicated to Your Well-Being
What to Do in a Dental Emergency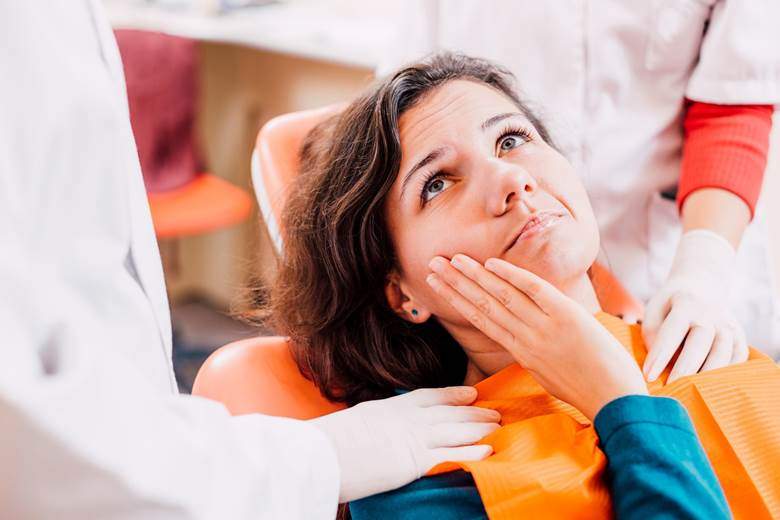 Though dental emergencies are typically alarming, painful, and overwhelming, we encourage you to stay calm! Should you or a loved one face a dental emergency, follow these steps:
Step 1: Call Us Right Away. We do everything we can to see emergency patients the same day they call us. Even if you are unsure if your situation qualifies as a dental emergency, give us a call right away so we can help.
Step 2: Receive Personalized First-Aid Advice. Once you've described your situation and symptoms to one of our experienced team members over the phone, they will walk you through step-by-step what you should do to manage your emergency until you can reach us.
Step 3: See Your Toronto Emergency Dentist. When you arrive, your Toronto emergency dentist will see you right away for an exam. They will focus on stabilizing your condition, alleviating pain, and learning more about the situation.
Step 4: Review Your Treatment Options. We will explain our findings to you and review all your treatment options, outlining which one(s) we recommend for your unique situation and what their estimated cost and length are.
Step 5: Make a Plan & Get the Care You Need. Once you have created a personalized treatment plan that's right for you, we will get to work right away repairing your smile and protecting your teeth with any one of the many dental services we offer.
The Most Common Dental Emergencies
It's important to address dental emergencies without delay, as teeth cannot heal themselves like the rest of your body. Waiting out a toothache, damaged tooth, or other dental emergency will likely aggravate the condition and make it much worse. Toothaches that stem from a sudden accident, such as a knocked-out or broken tooth, are typically easy to identify as needing urgent dental care. However, those that have developed over time due to unchecked poor oral hygiene, such as a toothache or sensitive teeth, can be more difficult to detect as an emergency. If you are experiencing any type of dental pain, damage, or worrisome symptoms, we encourage you to call us right away!
Below are some of the most common dental emergencies we treat here at LG Dental Centre, along with important information about how you should handle your situation at home and how we are likely to treat it in office.